edu-sharing NETWORK
Share contents, tools & patterns in educational clouds
We connect educational institutions using modern open source technologies, enabling them to share and exchange learning content, software tools & educational templates. In our network developers and experts from the field of education pool their resources. Together we create safe educational cloud solutions and develop content and e-learning tools.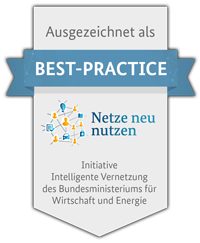 The network for digital media in education
We support educational organizations and countries in the provision of learning content and tools in 3 steps: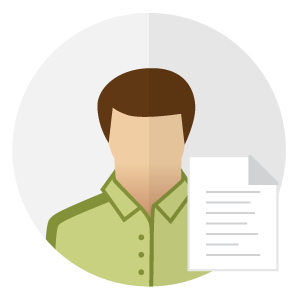 1st step: establish professional content-management
Provide your users with a powerful content management system with a search engine and user interfaces that have been created for the use in the field of education.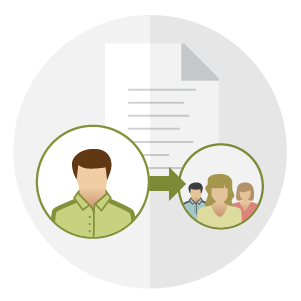 2nd step: Connect with partners and selectively share content.
Take advantage of the benefits of the edu-sharing network solution and exchange content and applications with partners.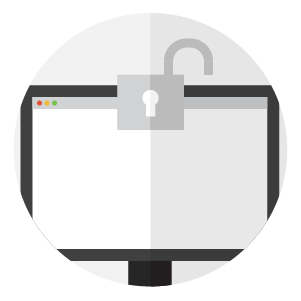 3rd step: publish selcted content as OER
After connecting to the edu-sharing network, you have the opportunity to provide content of your repository as OER.
Our recommendations for the professionalisation of content management
How does professional content management support OER?
The most important requirement for the provision and use of free educational contents is their professional management. We therefore recommend the use of a modern, powerful document and media management system that can be integrated into your learning management systems, authoring tools and other systems such as portals.
The open-source software "edu-sharing" provides its users with exactly these features. edu-sharing uses the open source CMS "Alfresco" as a base system. But because of its free license it can also be integrated into other document management systems.
Provide your users with a powerful content management with a search engine and user interfaces that have been created for the use in the field of education and knowledge management! This way you lower the entry barriers for the introduction of a new system and make it easier for your users to store content in the repository.
A complete list of the features and functionality of the edu-sharing repository can be found on the website of the manufacturer of the open-source software.
How we support you with the introduction:
We offer regular webinars - simply
make an appointment
.
Start with a pilot project or with an implementation concept.
Please do not hesitate to contact us with any questions . We will gladly help you.
More information about the networking with partners
This step gives you the added value of the network. It offers the following advantages:
Your users can edit and share documents and media together with fellow colleagues from other organizations.
The content remains in the respective home repository of the inviting user. Unlike with other cloud solutions, the documents will not not be transferred to other servers.
The cooperation of several organizations requires extensive coordination. We will gladly support you:

We supply legally approved content licenses to simplify document-sharing.
Based on the requirements of all participants, we develop network rules / terms and conditions. This saves bidirectional negotiations with all partners.

As a community we pool resources to integrate current legal or other requirements regarding data protection and security in our regulations.
Together we organize the mutual provision of rendering services by our members.
How to establish OER in your organisation
After connecting to the edu-sharing network you have the ability to provide content of your repository as OER.
This can be done by means of free licenses for the content stored in the repository. This way, your users are able to define which of their resources should be available as free learning content.
Free content can be found by all other members of the edu-sharing network and used in accordance with the license terms. By means of the edu-sharing technology, it is possible to integrate OER stored on the network directly in the connected systems such as LMS or wikis. The edu-sharing rendering service supports the user with automatic, proper attribution of content that is available under one of the Creative Commons licenses.
In addition to availability on the network all OER can be found on the public edu-sharing search which is under construction at the moment. This way your resources will be made available to a wide audience of users in a comfortable search engine to spread the OER spirit.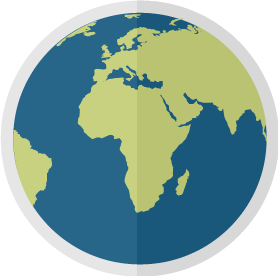 distribution and expansion of the edu-sharing NETWORK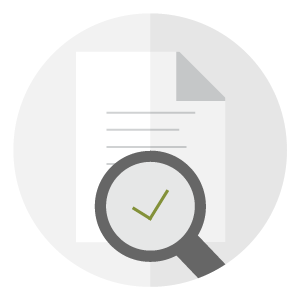 support of the availability and quality assurance of high quality content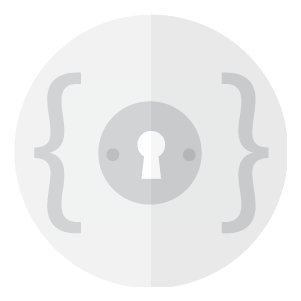 ensuring the availability and quality of of open source software for education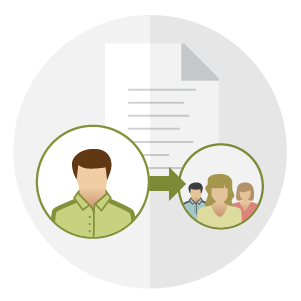 knowledge transfer, marketing & certification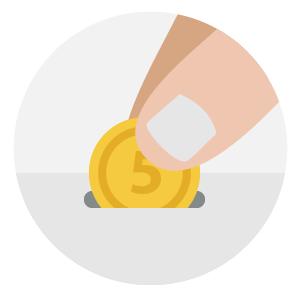 acquisition of funding and donations
expansion and distribution of the content network
To encourage a wider use of edu-sharing, we present the edu-sharing technologies and our network to the media and at events.
We offer free webinars and information for educational organisations interested in edu-sharing.
We support the development of the edu-sharing offices in China and answer technical questions about the edu-sharing installation from all over the world.
identification of content sources
Starting in 2011, our members and partners from the field of education connected multiple sources of content to the edu-sharing NETWORK to offer teachers a central qualitative media search engine. We have been conducting negotiations with major textbook publishers in order to make available all relevant textbooks by means of edu-sharing.

Content providers or operators of Content Pools are welcome to contact our Weimar office.
Alfresco / edu-sharing connection for LMS and other systems
In connection with the edu-sharing technologies, Alfresco represents a powerful extension of current Learning Management Systems. For the integration of additional learning environments, the edu-sharing development partners provide LMS plugins.
The most advanced integrations with tools and workflows offer the current LMS plugins for moodle and metacoon. As of 2013 there is a further integration for the MediaWiki software.

The integrations can be tried on the demo pages of the developer of the open-source software.
The release of edu-sharing plugins for Olat and Mahara is planned for 2016.
knowledge transfer and marketing
We frequently conduct webinars for interested parties and represent edu-sharing at numerous workshops and conferences.

Our workshops offer decision makers and e-learning professionals an insight of current issues and challenges in the field of content creation and management and about free technologies for education.

You would like to to meet us? Contact us by mail
acquisition of funding and donations
Like many non-profit organizations we depend on donations.
By making a donation you can support our activities and thus ensure the achievement of our goals.
Support us with a donation:
SWIFT-BIC: HELADEF1WEM
IBAN: DE49820510000163014930

details of payment: edu-sharing Spende
If you would like to donate for a particular activity, please let us know.
Of course, you will receive a donation receipt for your tax return.
* The use of donations with no particular appropriation will be decided on by the board at its next meeting.
About the edu-sharing association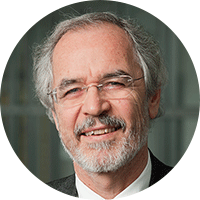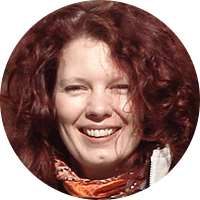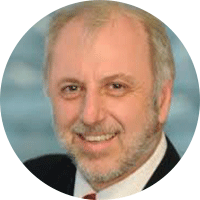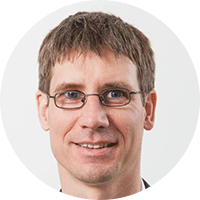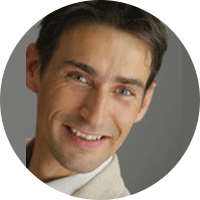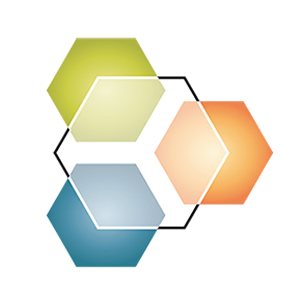 Who are the members of the edu-sharing NETWORK?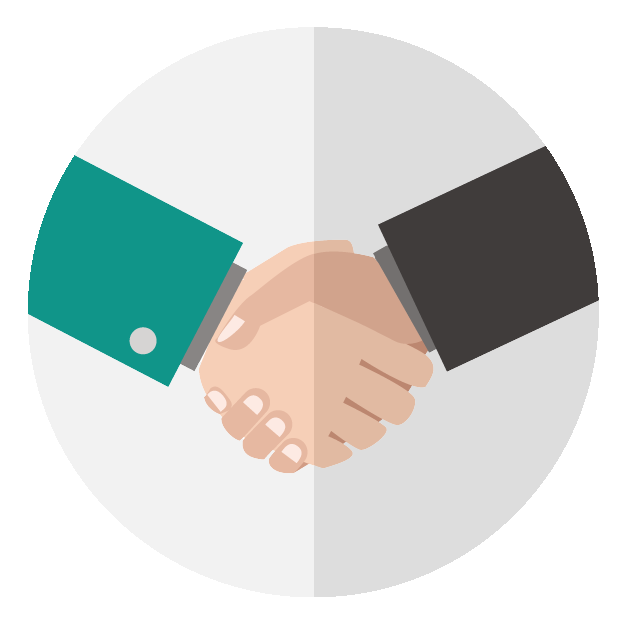 Why you should become a member of our association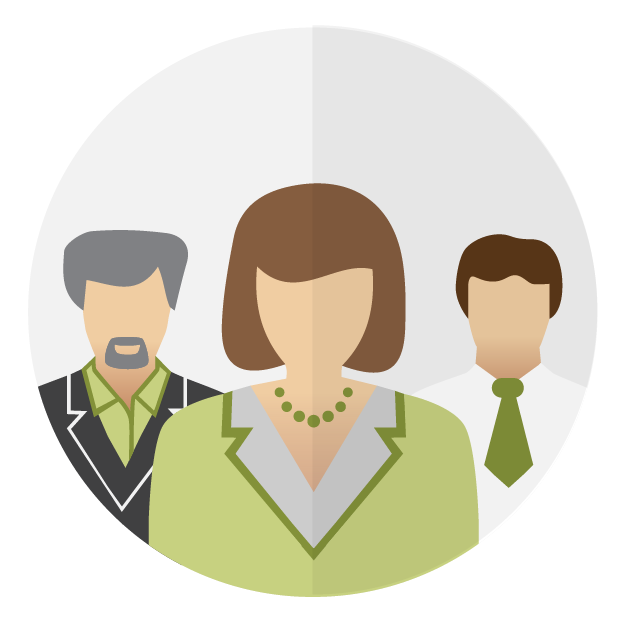 What boards does the association consist of?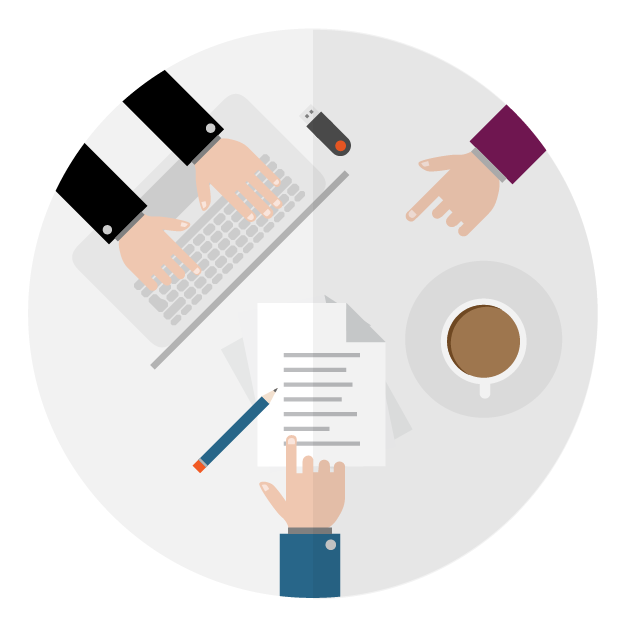 What kind of working groups are part of the association?
Who are the members of the edu-sharing NETWORK?
Who are the members of the edu-sharing NETWORK?
We are a community of educational institutions, teachers, writers, researchers, content providers, developers of free software and other stakeholders in education.
What are our activities?
Our members combine resources to charitable activities and tasks such as:
the user driven edu-sharing content network

Our content network consists of the repositories of our members.
Together, we are expanding our network, help new members to connect to it and
integrate external networks and sources of high-quality educational content.
 
learning and knowledge content

We support the availability and reuse of learning and knowledge content by developing effective methods and tools.
 
edu-sharing software and educational technology

We promote the easy availability of quality assured educational technologies.

Our users may influence the evolution of the free (open source) edu-sharing software tools:
 edu-sharing repository (based on the Alfresco content management system)
 LMS / learning platform plug-in (for the connection of learning environments to an edu-sharing repository)
Authoring tools with edu-sharing repositories integration (for instance the QTI 2.1 compliant ONYX-Editor)
Why you should become a member of our association:
individuals (annual fee € 80)
Because you are enthusiastic about our goals and activities and want to support us even if you may not have time for our projects and meetings.
Because you would like to be an author, editor or expert in our committees and projects.
individual non-commercial organizations (annual fee 300 €)
Because you want to connect your repository to the edu-sharing network (edu-sharing.net association membership is required for this).
Because you want to make your non-commercial content available via the network by providing your meta-data.
Because you want to support our goals and activities, although you may not use edu-sharing technologies yet
commercial organizations (annual fee € 800)
Because you are publisher or content provider who wants to distribute content in our network.
Because you are a software manufacturer who would like to make software (eg authoring / learning-tools) available through our network.
Because you represent the data center of an organization
states, governments and service providers
You do not fit in any of the previously named groups, for example, because you offer a service for several organizations or an entire state?
Please contact us.
You would like to become a member?
What boards does the association consist of?
Organisation
edu sharing.net emerged from the research project "Campus Content" of the FernUniversität in Hagen. For the establishment of the association the developers of the open source software invited all users to jointly manage the planed network and to influence the development of technologies, regulations and quality assurance. To ensure a balance between users and developers, both sides should be adequately represented in all boards and committees.
In addition to the usual bodies of an association, such as the General Assembly and Executive Board, a user committee has influence on the content network. The software-bord has influence on software development and quality assurance of the edu-sharing software. The editors of the information portal are in charge of knowledge transfer. Several project teams organize current edu-sharing activities. Our international offices take care of the distribution of edu-sharing all over the world.
Executive Board
Our board consists of 5 members. They were elected by the general assembly for four years. The next election will be held in 2016.
working groups and boards
User Committee
contact: userboard@edu-sharing.net
The purpose of our user committee is the organization of the network, the connection of new repositories as well as the assurance of content quality. This committee develops the policies and "rules" for quality and stability of our network.
Software Committee
contact: softwareboard@edu-sharing.net
This body gathers requirements from users to improve edu-sharing technologies, and takes an active influence on the roadmap of the developers.
Project Teams
We are currently working on various projects. For more information, see the section "Activities" of this website. Here are some examples:
Project "Revision of the network concept" (according to the requirements of the school sector)
Project "integration of new LMS" (2016/17: Plug-in for ILIAS, OLAT / OPAL)
Project "CI & Website"
Project "content sources" (selection of appropriate sources, initiation of connection projects)